Panel Cooling Units / Precision Air Conditioning Units / Air-Cooled Chillers, Designing, Manufacturing and Distribution of Thermography


Options
Drain Evaporation Processing Unit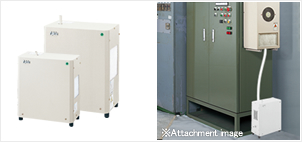 No more need for drain pipe installation work and daily drainage work
We have two models, with respective processing capacities of 700g/h and 1400g/h. Automatically processes drain water from coolers. Gets rid of the need for tedious drain water plumbing work and troublesome regular drainage work.
Duct Set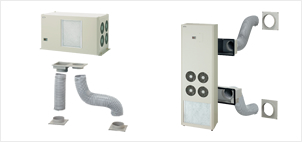 Eradicates the problem of space when attaching. Realizes a variety of setup methods.
This kit is convenient when space for attaching is limited, and when there are objects in your way inside, outside, or around the control panel.
Embedded Mounting Holder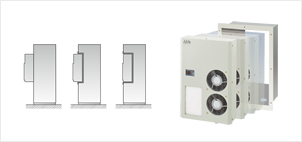 Suppressing protruberances for easy attachment
When attaching an FA cooler to a control panel, protruberances can be a real pain. Apiste provides a solution to this problem with these embedded mounting holders. We have half- and fully-embedded types available for use according to your needs and amount of space inside the panel.