Panel Cooling Units / Precision Air Conditioning Units / Air-Cooled Chillers, Designing, Manufacturing and Distribution of Thermography

Countermeasures for heat for control panel
1. Panel fan
Most popular countermeasure. The biggest merit is cost-wise cheap. However, its effect depends upon surrounding environment. Shows enough effect in clean environment however if surrounding temperature is high, heat gets absorbed by the fan which intensifies the trouble. Besides this, it also absorbs surrounding dust particles and humidity and invites trouble of mixing of foreign particles.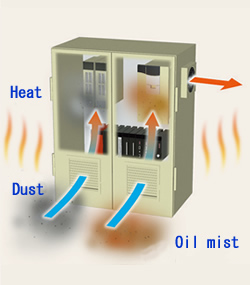 2. Spot cooler
This countermeasure is regarded as temporary emergency step at the time of summer. Dew formation may occur since spot cooler is originally used for humans and blows chilly air. Temperature control is not possible in most types and cooling further continues even after inside of the panel has become cold which may lead to dew formation. Moreover, spot cooler sucks surrounding air and cools it and blows that out thereby acting as dust collector. The accumulated dust particles and oil mist are blown inside the panel, resulting in causing trouble such as layer shot by dust particles or oil mist.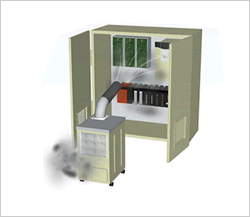 3. Branching of ducts from whole air conditioner
This is method of sending cool air to control panel from ducts of air conditioner, stretched inside the factory. In this method, temperature of individual control panel cannot be managed leading to uneven temperature since cooling occurs near air conditioner and cooling is not done away from it. Dew formation may occur by excessive cooling in control panel having high temperature. Moreover, rather more branching results in extensive reduction in original performance of the air conditioner of the factory. Uniform effect is low as compared to high construction cost.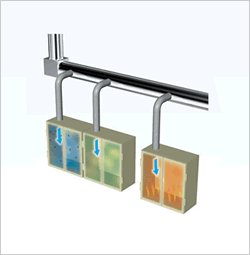 4. Other methods
Letting the heat escape by keeping the door of control panel little open ...
This does not need money or labour. However, machine malfunctions due to heat inside the panel. Majority of control panels are functioning by keeping the door open when u walk inside the factory in summer. Cost lowers by keeping the door open.
Naturally, trouble intensifies due to mixing of oil mist, humidity and dust particles. You are exposed to electricity of 200V and 400V during the time when door is kept open. No countermeasures are taken since there is no much risk.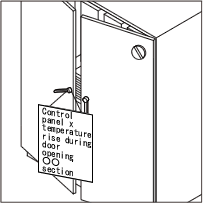 Cooling is done by watering the entire roof of the factory in summer ...
Not a good countermeasure for heat as the temperature inside factory rises. As a desperate measure, tried to climb on the roof of factory and poured water to stop the temperature rise however no effect was obtained and the entire exercise was troublesome.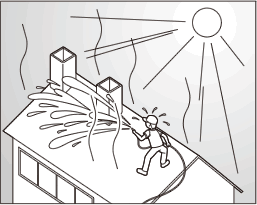 Design, manufacturing and distribution of Heat Prevention Equipment and Thermography Equipment such as Panel Cooling Units, Precision Air Conditioning Units, Chillers, etc.
Copyright © 2015 Apiste Corporation All Rights Reserved.