Design, manufacturing and distribution of Heat Prevention Equipment and Thermography Equipment such as Panel Cooling Units, Precision Air Conditioning Units, Chillers, etc.
Control Panel Heat Exchanger (ENH)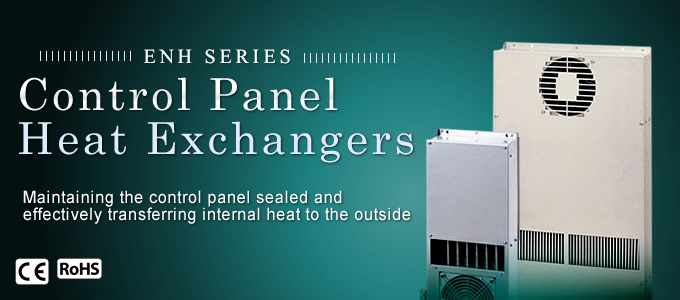 Maintaining the control panel sealed and effectively transferring internal heat to the outside. At Apiste, we have prepared 2 types of heat exchangers - heat pipe type heat exchangers and plate module type heat exchangers - which can be installed to a wide variety of environments. We also provide super small type heat exchangers for micro heat pipes and other products to assist with smaller control panels and space-saving.