Design, manufacturing and distribution of Heat Prevention Equipment and Thermography Equipment such as Panel Cooling Units, Precision Air Conditioning Units, Chillers, etc.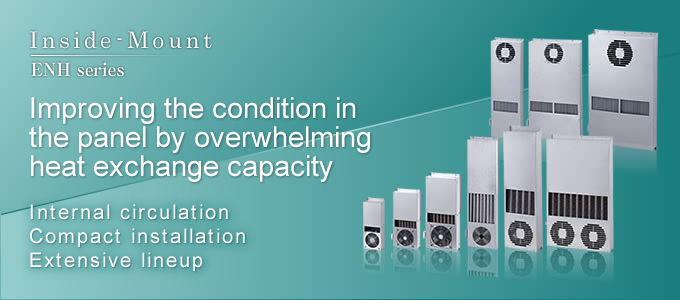 Inside-Mount
Heat Pipe

A heat pipe with overwhelming heat conduction capacity is equipped in the heat dissipation coil.
Plate

A fine pitch heat dissipation plate is built in. The heat dissipation efficiency was significantly improved.