Panel Cooling Units / Precision Air Conditioning Units / Air-Cooled Chillers, Designing, Manufacturing and Distribution of Thermography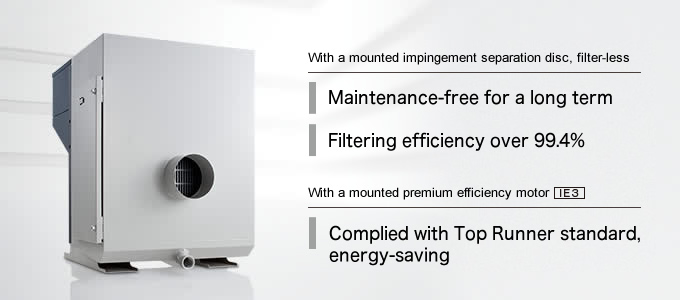 Following up on a lineup of control panel coolers that contribute to better control equipment operating environments, Apiste has released a mist collector that improves the factory floor mist environment.
By drastically reducing the need for the frequent maintenance characteristic of past mist collectors, Apiste mist collectors contribute to a more comfortable factory environment with less effort and for much longer.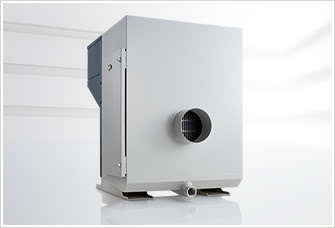 New concept The Spinning Impingement Separation Disc filter less next-generation mist collector is here.