Design, Manufacturing and Distribution of Precision Air-conditioning Units/Local air Conditioning Units, and other Heat Prevention Equipment
Various Features to Achieve High Precision


Various functions to achieve high precision
Newly Developed - Temperature/Humidity Sensor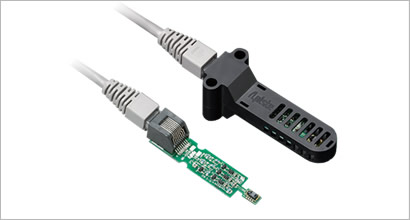 Improved temperature resolution
Loaded with a newly developed highly directional small-size temperature sensor. Its 14bit A/D converter improves its temperature resolution. The digital transmission of temperature data can be done with stability via a LAN cable since it is strong against external noise.
Dual CPU mounted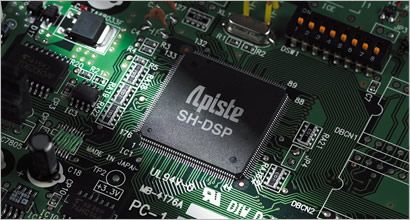 Achieving real time arithmetic processing
With multitask processing enabled by the internal DSP total 32-bit CPU and high speed CPU, complicated and voluminous arithmetic processing can be performed in real time in a short period of time. Starting with newly developed high speed autotuning, high precision and high stability processing at amazing speeds is made possible with various new technologies such as intelligent sensing control, etc.
Newly Developed - ISC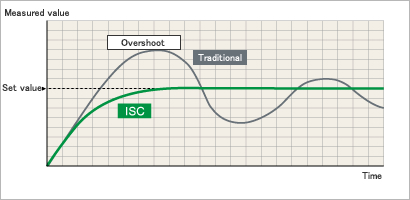 Achieving high stability, precise control
Fundamental general-use temperature control program PID control has been newly developed as our own specialized precision air conditioning program "ISC (intelligent sensing control). Control algorithms were developed utilizing expansive accumulated data. Traditional PID control overshoot patterns have been dramatically improved. Achieving previously unheard of stability and control.
Newly Developed - High speed autotuning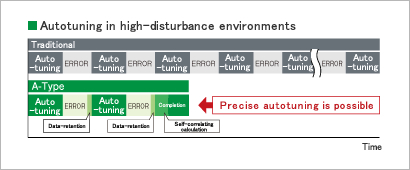 Arithmetic processing at over 10x traditional speeds
The dual processor with 32bit internal DSP CPU and high speed CPU can process several hundred steps of calculations at once. It has also achieved a dramatic shortening of autotuning time. Also, even when external turbulence causes instability in sample data, the appropriate PID value is immediately decided from the observed waveforms.
Newly Developed - 2-phase humidification control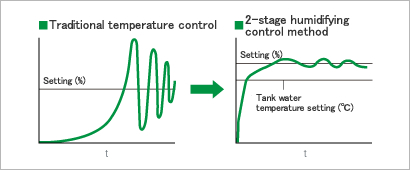 Prevents excessive overshooting
Water temperature inside the humidifier is observed, and PID control is implemented once the temperature rises above a set temperature. Different from general methods with which PID control starts regardless of internal tank water temperature, excessive overshooting is prevented, and stable humidification control is made possible.