Panel Cooling Units / Precision Air Conditioning Units / Air-Cooled Chillers, Designing, Manufacturing and Distribution of Thermography
(Motor Vehicle) Welding / Constructing


Motor Vehicle
Welding / Constructing
1.Cooling For The Welding Robot Control Panel And Power Supply Board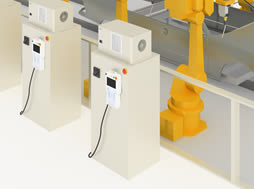 Effective for cooling of the robot control panel such as arc welding, spot welding, etc.
Panel Cooling Units
The equipment also handle the dust-cooling, duhuimidification, and dust-filtering for the interior of the control panel. It always maintains the best condition.

2.Cooling For Laser Welding Torch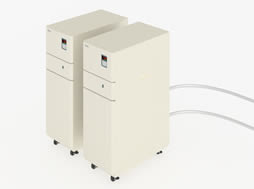 Prevent the temperature increase of the torch in laser welding.
Chiller Units
Can be used without any problem even when there is a heavy load, the return of the high temperature circulating water,etc.

3.Monitoring The Temperature Of The Welded Part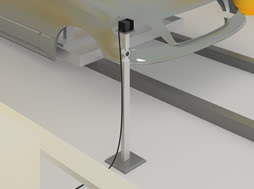 Measuring the temperature of the welded part is posssible. The temperature distribution of the joints is possible.
Infrared Thermography
The temperature can be measured in surface instead of point. The temperature distribution can be measured in surface instead of point.