Panel Cooling Units / Precision Air Conditioning Units / Air-Cooled Chillers, Designing, Manufacturing and Distribution of Thermography
(Electrical Machinery / Electron) FPD


Electrical Machinery / Electron
FPD
1.The Temperature / Humidiy Control For Printing Machine, Stepper Equipment, etc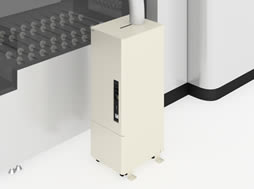 For the temperature in the device, precise temperature / humidity controll are required. With the precise air-conditioner, high-precision temperature / humidity control can be possible throughout the year.
Precision Air Conditioning Units
The temperature / humidity in the equipment can be controlled with precision.

2.The Work Temperature Control For Inspection Equipment, etc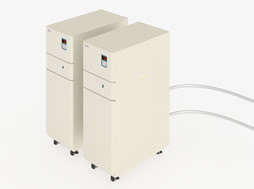 The chiller unit controlls the work temperature for inspection equipment and others.
It can maintain the condition of the inspection environment all the time.
Chiller Units
The temperature of the circulating water can be maintained within the wide range 10 degree C to 80 degree C.