Panel Cooling Units / Precision Air Conditioning Units / Air-Cooled Chillers, Designing, Manufacturing and Distribution of Thermography
(Rubber / Resin) Tyre Vulcanizing Process


Rubber / Resin
Tyre Vulcanizing Process
1.The Temperature Inspection For Molded Articles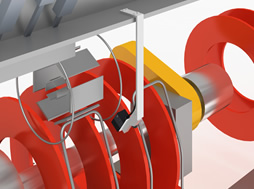 The temperature distribution for molded articles is inspectable. It will contribute to the quality improvement.
Infrared Thermography
The temperature can be measured in surface instead of point. Thermal images can be obtained on the line, and detection is also available.
2.Oil Cooling For hydraulic Equipment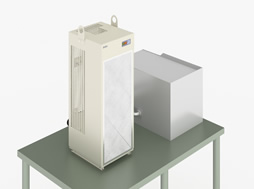 It prevents the temperature increase from the oil for various hydraulic equipment.
In addition to minimizing the oil degradation, it also enhances the stability of the actuator.
Oil Chillers
[Hard To Break] is the the concept for the oil chiller.

3.Cooling For The Control Panel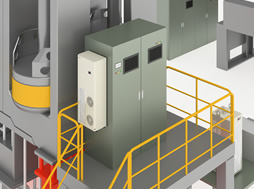 The air-conditioner for the panel interior is useful when too much dust and the temperature increase in the panel are the cases.
Panel Cooling Units
It performs cooling, dust-filtering, and dehumidification by sealing the control panel.