Panel Cooling Units / Precision Air Conditioning Units / Air-Cooled Chillers, Designing, Manufacturing and Distribution of Thermography
(Universities / Research Institution) Element Development Division


Universities / Research Institution
Element Development Division
1.The Analysis of Various Temperatures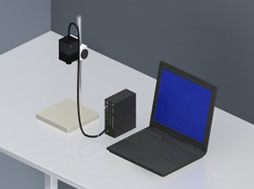 Measurement by infrared thermography is useful in analyzing various temperatures.
Infrared Thermography
The temperature can be measured in surface instead of point. It can be used in a wide range of applications from built-in for production facilities to research and development.
2.The Temperature and Humidity Management for Dispensing Device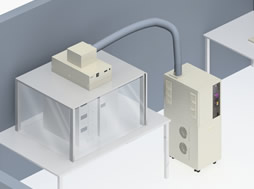 The precise air-conditioner is useful in the temperature/humidity control for the dispensing equipment.
Precision Air Conditioning Units
Maintaining constand temperature and humidity control for the local space is possible.