Product lineup
Non-flon-gas Fin-less & Energy saving
ENC Series
Features of non-flon finless energy saving

Pro
fin-less filter-less
Achieves finless filterless with HFO-1234yf refrigerant
This is the first finless condensers using HFO-1234yf coolant.
No places where clogs can occur means no need for filters.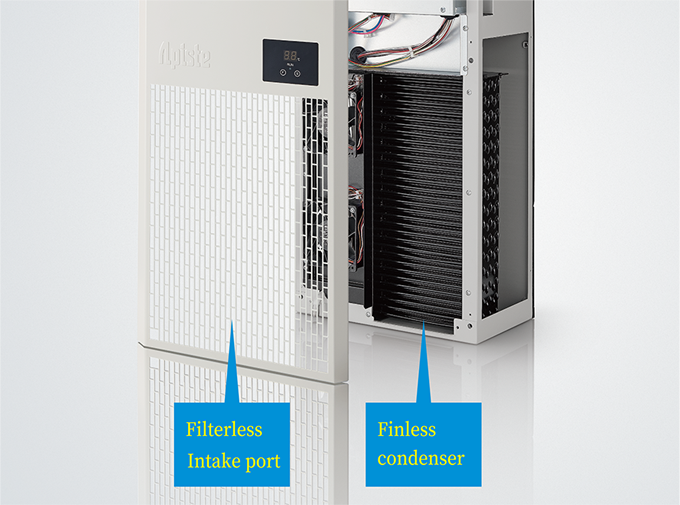 Triple eco control
Uses only the power required.
Along with Apiste's innovative inverter compressor control,
features a new condenser fan and expansion valve control. Greatly improved.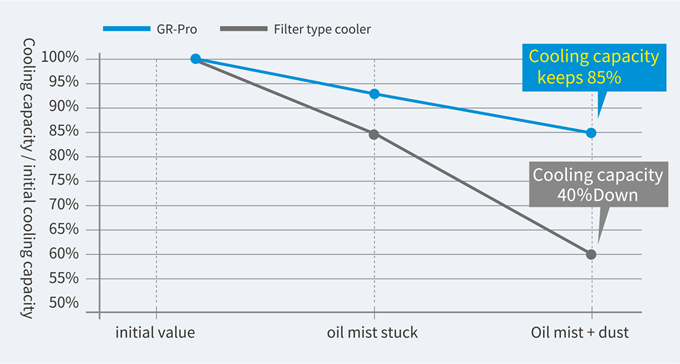 Modbus/RTU communication (RS-485) standard equipment.
IoT compatible
Modbus/RTU communication (RS-485) standard equipment. Convert centralized temperature control for all control panels, batch setting changes, and other tasks to a manufacturing floor IoT system.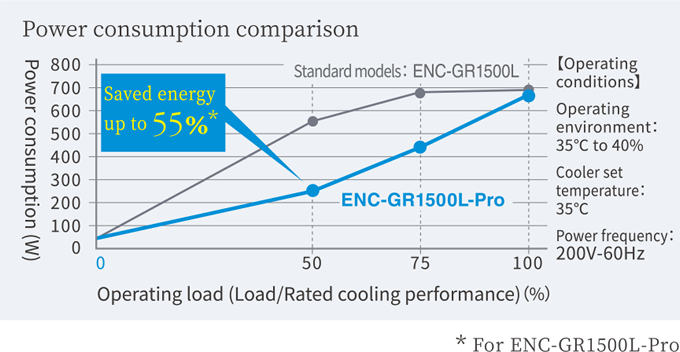 Embedded mounting compatible
Space saving
Fully embed into the control panel without using any special holder. In tight spaces as well, fits snugly and without sticking out.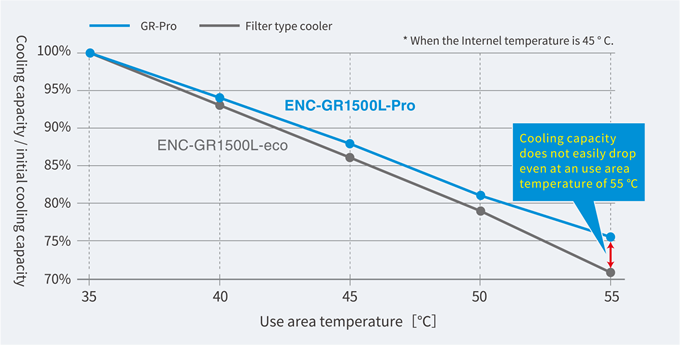 Global specifications
200-240V free power
As the number of global projects increases, the ENC-GR-Pro series has adopted the global specification of input 200-240V free power supply. When constructing a new copy line similar to the Japanese production line overseas, or when relocating Japanese equipment overseas, there is no need to consider the troublesome model that was required in the past.