Environmental equipment
Dust collectors in action
Introducing Apiste's high-performance dust collectors, including the collection of fumes generated during arc welding.
GDE Series
Dust trapping during dry cutting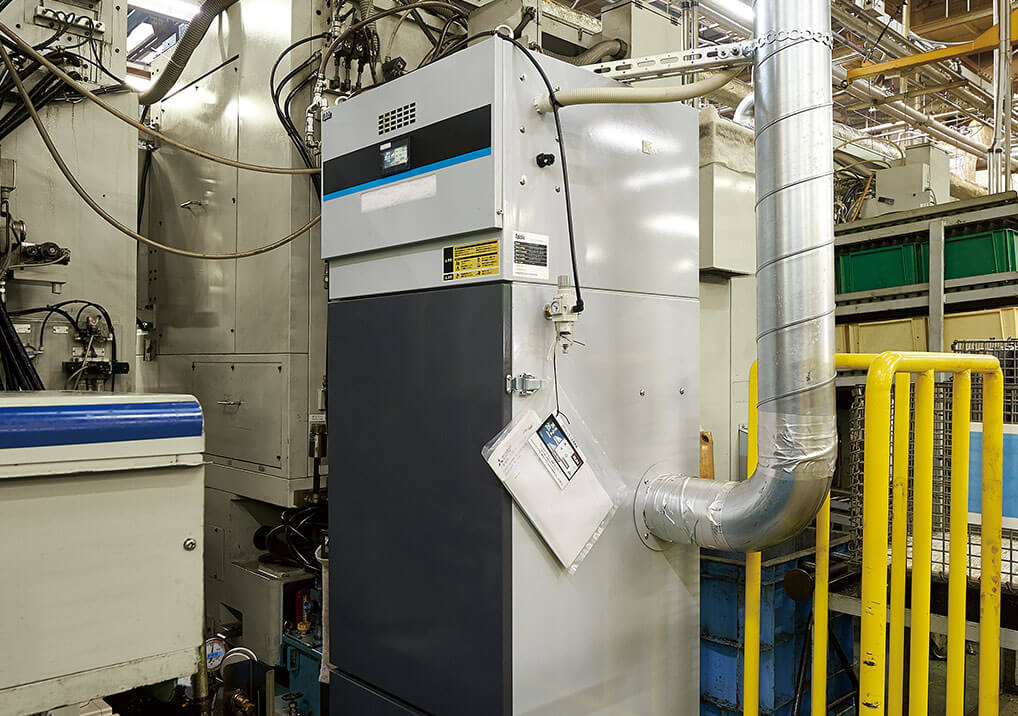 Traps dust generated during dry cutting. Unlike typical polyester filters, ultra-fine filters that can filter dust on the surface with a nanomesh structure are highly rated for their longer maintenance periods. In addition, by installing an inverter, the air flow relative to the required air flow is adjusted automatically, allowing the device to be used safely and securely without having to perform damper adjustment which was previously necessary.

Fume trapping during arc welding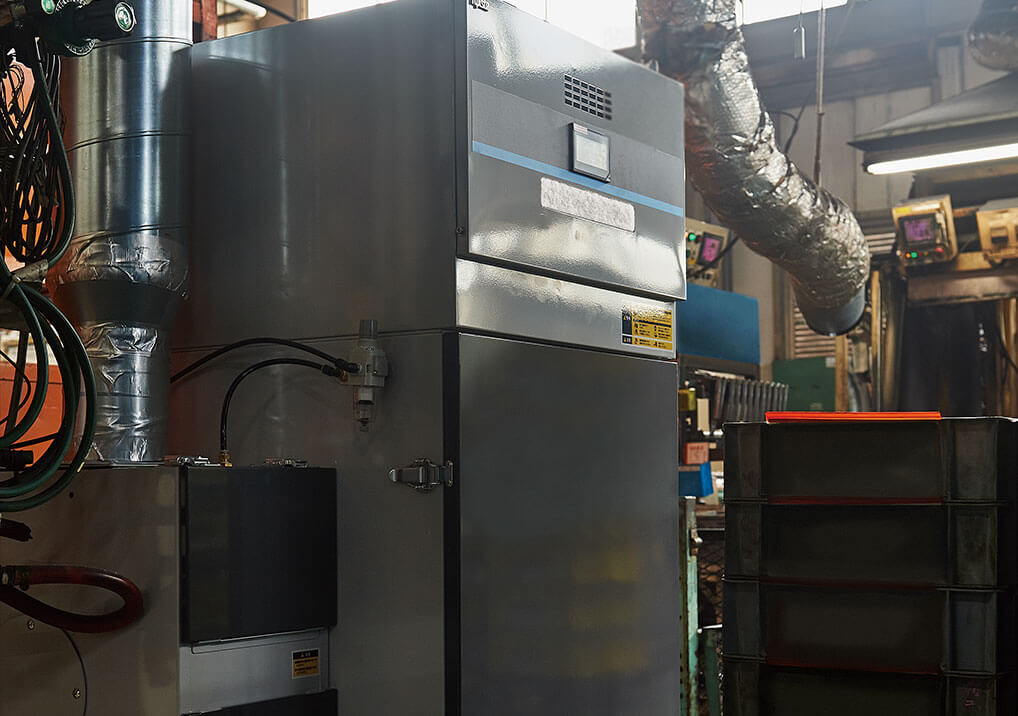 Traps fumes generated during arc welding. As the fumes are sticky and the filter clogs quickly, an optional fume box is installed to automatically supply a filtering aid to reduce clogging of the filter while trapping the fumes in a stable manner. The GDE Series allows an optional fume box to be installed in the main body to trap fumes, which has also been highly rated for its easy implementation.
We're here to give you quick answers to your questions.