High-Performance Dust Collector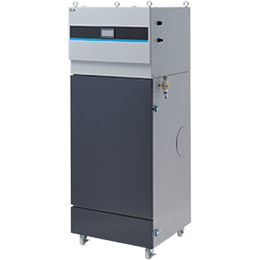 Standard model
GDE Series
GDE Series models are equipped with an ultra-fine filter backed by Apiste's cutting-edge ultra-fine nanofiber technology.
Apiste ultra-fine filters work together with our Green Pulse System to eliminate the need for filter replacement over the long-term and achieve cleaner emissions than any dust collector so far.
GDE Series dust collectors are equipped with an energy-saving Premium Efficiency Motor, an inverter for auto-airflow control, memory for storing operating data, remote operation functions, and more.
Standard model list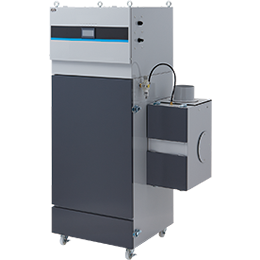 Fume box installation model
GDE Series
Attach an optional GDE Series Original Fume Box to collect fumes generated by laser, plasma, and other welding processes.
In addition, the standard equipment ultra-fine filter has a large filter area and nano-mesh structure ideal for collecting particulate fumes.
Fume box installation model list
Dust collector option parts