High-performance Mist Collector
A mist collector is a device that sucks oil mist, which is classified as particulate matter among harmful substances generated in factories, and separates it from the air.
Apiste's mist collector "GME series" is a high-performance mist collector that uses a disc type to achieve high collection efficiency and a significant reduction in maintenance frequency.
Those who wish to select a model online

By entering detailed information for model selection, it will be automatically calculated and selected the model that matches the site.
Those who are considering product introduction

Please feel free to contact us for inquiries such as on-site confirmation of product introduction, product details and prices.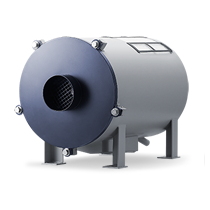 1-way Flow Mist Collectors
GME series
GME-S Series high-performance mist collectors deliver air in a horizontal direction to a positive pressure drain mechanism equipped with a drain discharge port. The system ejects trapped mist out of the drain discharge port more efficiently than negative Pressure drain mist collectors.
1-way flow mist collector model list
* Particle ratio by particle counter (5μm or more)
Model
Installed motor output
(kW)
Airflow
(m3/min)
Collecting efficiency *
(%)
External dimensions(H×W×D)
(mm)
Weight
(kg)
GME-S400
0.4kW 2P(totally-enclosed fan-cooled type)
5.6/6.6
99.7
H407×W333×D547
33
Product details
GME-S750
0.75kW (totally-enclosed fan-cooled type)
11
99.7
H447×W374×D551
37
Product details
GME-S1500
1.5kW (totally-enclosed fan-cooled type)
17
99.7
H507×W434×D674
48
Product details
High-performance Mist Collector option