High-performance Mist Collector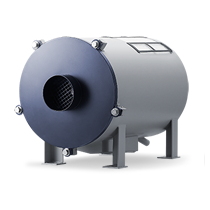 1-way Flow Mist Collectors
GME series
GME-S Series high-performance mist collectors deliver air in a horizontal direction to a positive pressure drain mechanism equipped with a drain discharge port. The system ejects trapped mist out of the drain discharge port more efficiently than negative Pressure drain mist collectors.
1-way flow mist collector model list
* Particle ratio by particle counter (5μm or more)
Model
Installed motor output
(kW)
Airflow
(m3/min)
Collecting efficiency *
(%)
External dimensions(H×W×D)
(mm)
Weight
(kg)
GME-S400
0.4kW 2P(totally-enclosed fan-cooled type)
5.6/6.6
99.7
H407×W333×D547
33
Product details
GME-S750
0.75kW (totally-enclosed fan-cooled type)
11
99.7
H447×W374×D551
37
Product details
GME-S1500
1.5kW (totally-enclosed fan-cooled type)
17
99.7
H507×W434×D674
48
Product details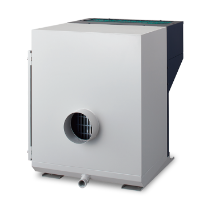 Impingement Separation Disc Mist Collectors
series
The Apiste GME Series of high-performance mist collectors feature an Impingement separation disc that achieves filter-less operation and drastically reduced maintenance needs.What's more, the GME Series has an impressive collection rate over 99.4%.The result is outstanding mist collection performance with less maintenance effort and for a longer period of time.
Spinning Impingement Separation Disc mist collector model list
* Mass ratio by filter paper
Model
Installed motor output
(kW)
Airflow
(m3/min)
Collecting efficiency *
(%)
External dimensions(H×W×D)
(mm)
Weight
(kg)
GME-R1500
1.5kW 2P (All closed external fan type)
13.0/15.4
99.8
H748×W599×D683
73
Product details
High-performance Mist Collector option