How about reducing CO2
to make a carbon-neutral society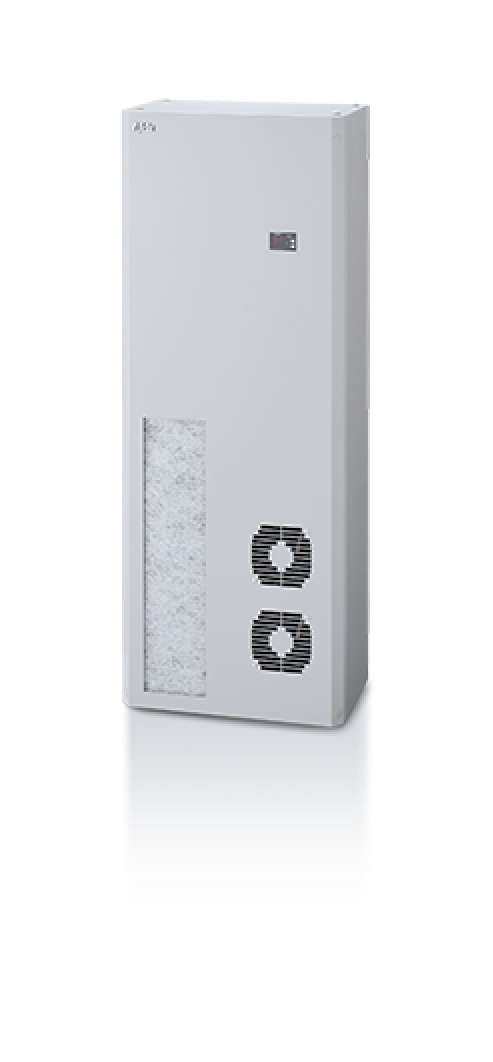 CO2 Reduction
Our control panel cooling unit makes energy savings possible through an inverter.
Power Consumption Comparison Data

HFC Alternatives
Our control panel cooling unit is environmentally friendly!
Refrigerant
CFC-12
[R12]
HCFC-22
[R22]
HFC-410A
[R410A]
HFC-407C
[R407C]
HFC-134a
[R134a]
HFC-32
[R32]
CO2
[R744]
HFO-1234yf
[R1234yf]
CFC/HCFC or
HFC Alternatives
CFC/HCFC
CFC/HCFC
HFC
HFC
HFC
HFC
HFC
Alternatives
HFC
Alternatives
Ozone Depletion
Potential(ODP)
1
0.055
0
0
0
0
0
0
Global Warming
Potential(GWP)
10,900
1,810
2,090
1,770
1,430
675
1
<1
We will offer the optimal models for you through checking your factory environment.
Also provide the document that indicates effectiveness of CO2 reduction numerically.
We clarify the installation advantages by quantifying.
The system's effectiveness is obvious
when compared to your existing equipment.
Suggestion Example
Suggestion of saving energy panel cooler by inverter system
-CO2 reduction suggestion-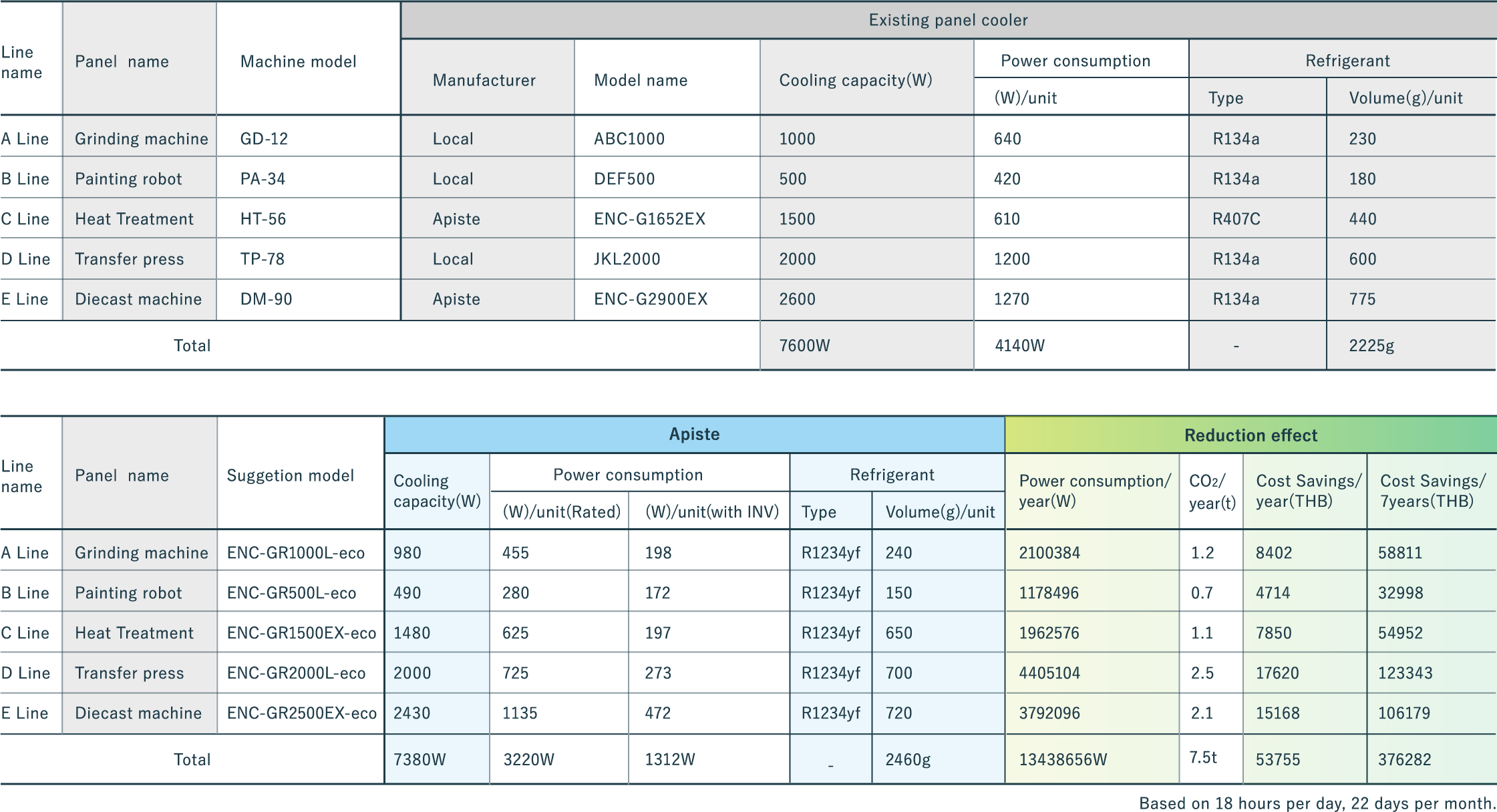 CO2 reduction by energy saving unit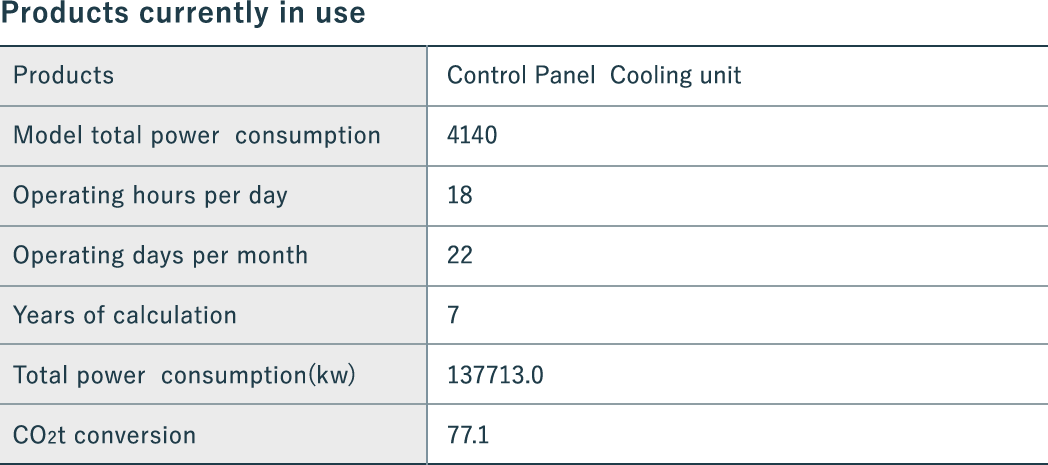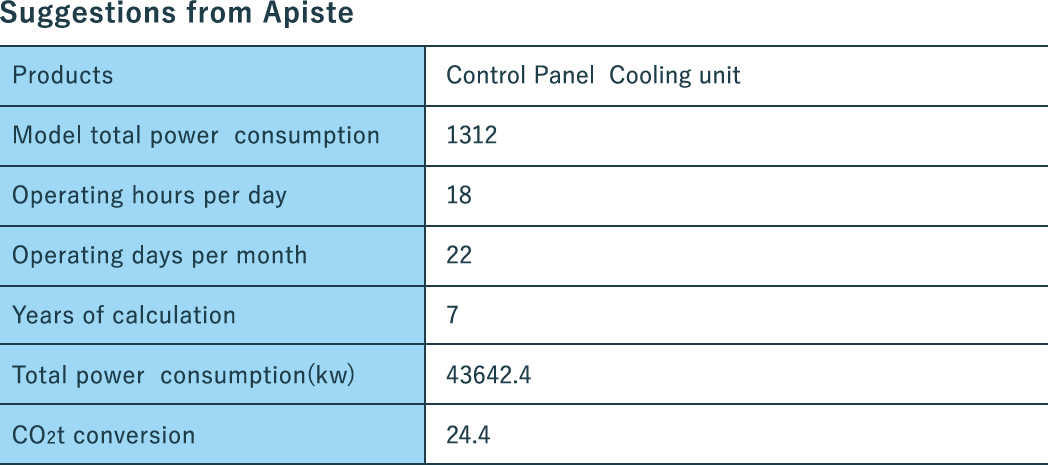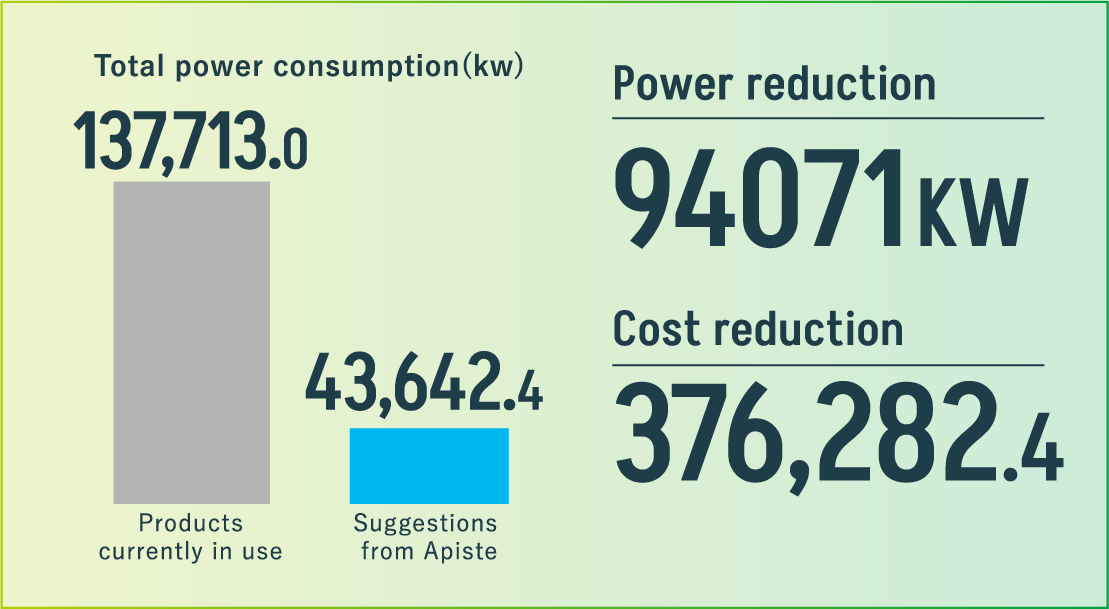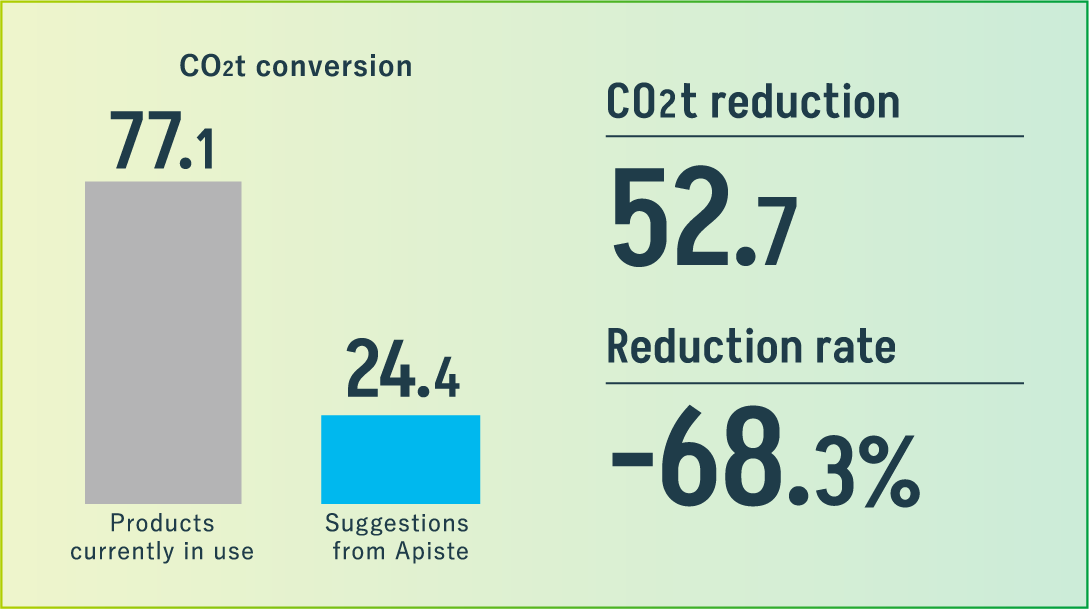 CO2t reduction by HFC Alternative(Non CFC)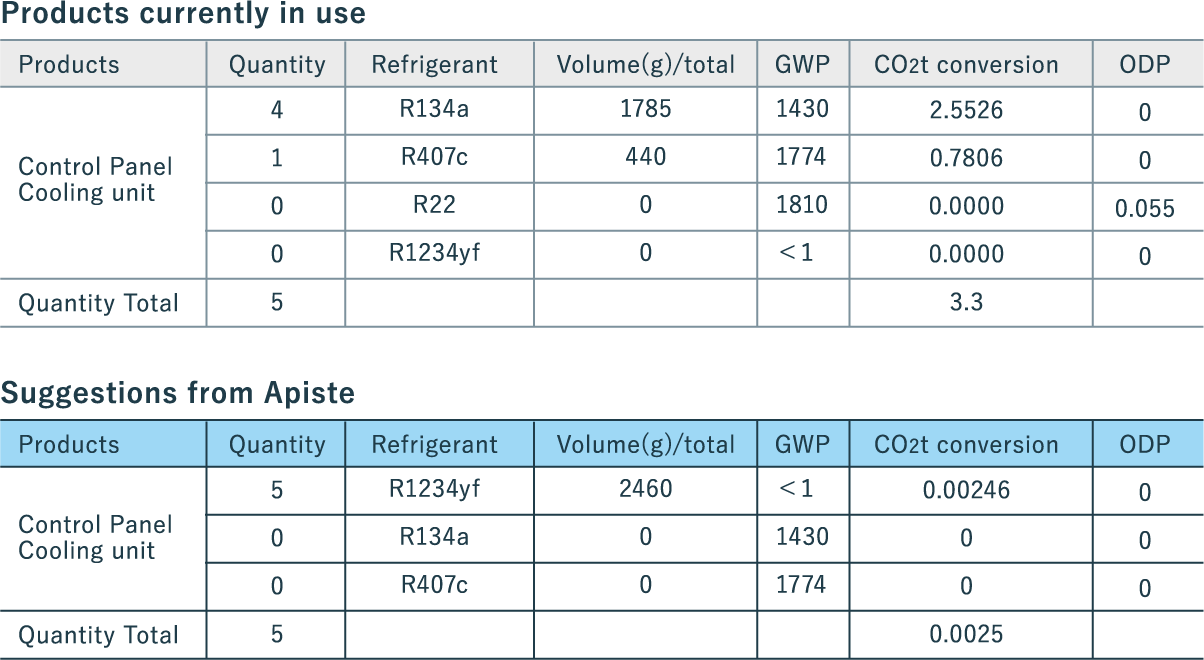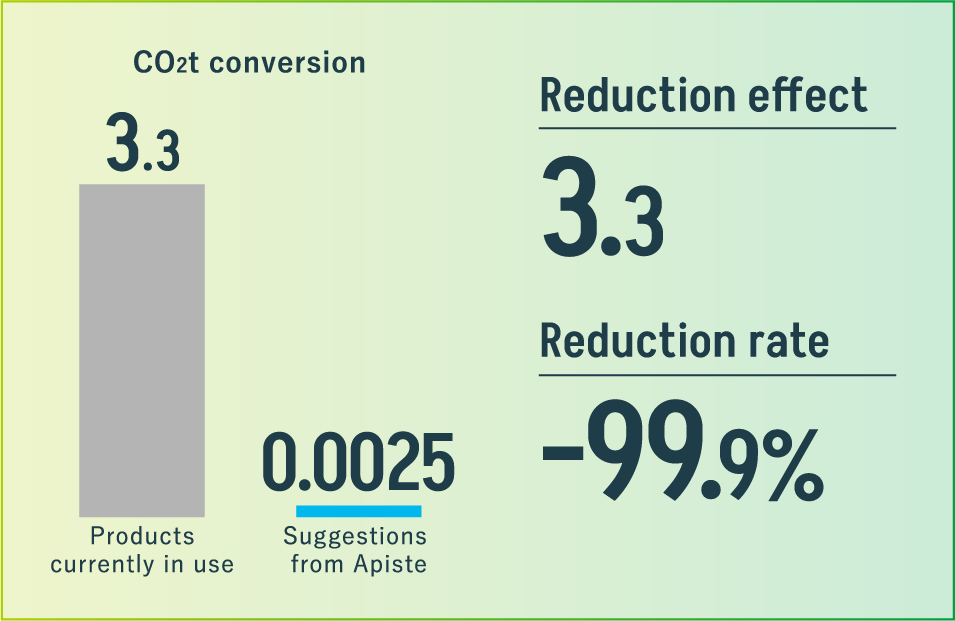 Please leave it to Apiste!