Features of heat exchangers for control panels
Control panel heat exchangers keep the inside of the panel hermetically sealed while efficiently releasing heat inside the panel to the outside.
Apiste offers 2 product lineups of heat pipe heat exchangers and plate module heat exchangers which can be mounted in a variety of installation environments. Our ultra-compact exchangers equipped with micro heat pipes etc. can also be used to save space and keep control panels compact.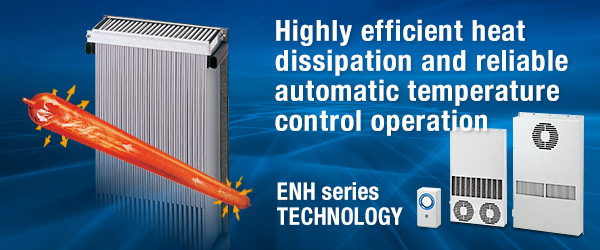 Heat pipe type
An ultra-high efficiency and compact design has been achieved using "super-thermal conductive pipe".
Super-thermal conductive pipe = Heat pipe
A heat pipe is composed of a heat absorption unit and a heat dissipation unit and the inside is a vacuum.
In addition, the inside contains pure water as a working fluid and the structure transfers heat by using the evaporation and condensation of the pure water.

Compared to a plate heat exchanger, heat transfer is more efficient, resulting in a compact, slim and lightweight design.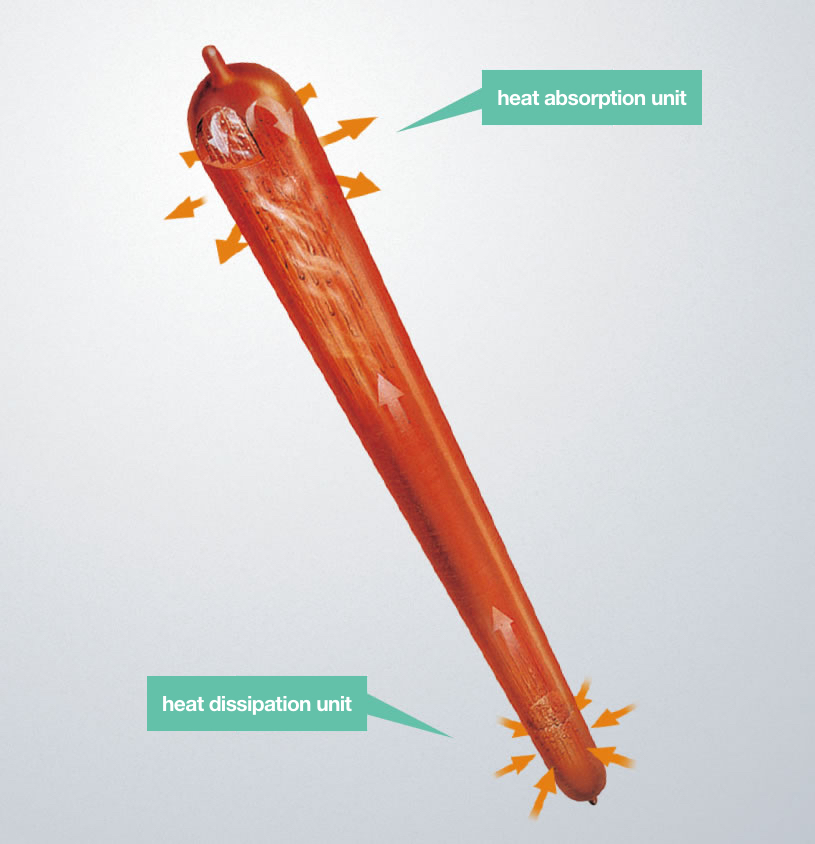 Plate type
Achieving highly efficient heat dissipation using a "next generation heat dissipation module".
Next generation heat dissipation module
Conventional plated heat dissipation fins have large bent sections and the large size of the fins was an issue.
In the EHN-P Series, a next generation heat dissipation module with an improved folded section is employed. By keeping the fin pitch to a mere 3 mm, a high efficiency that demonstrates the same heat dissipation power with a smaller area is achieved.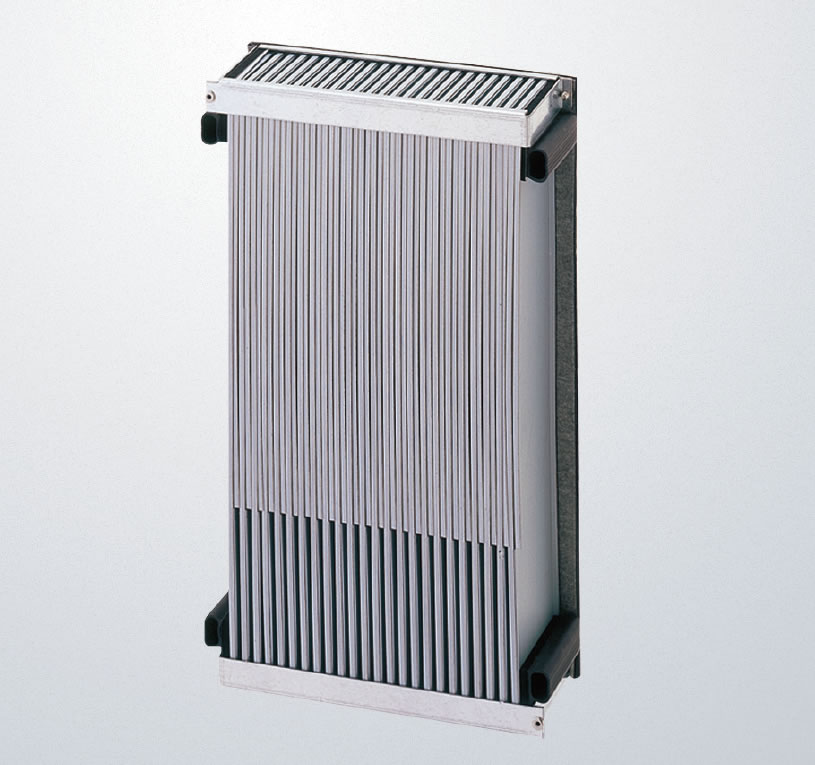 Panel temperature controller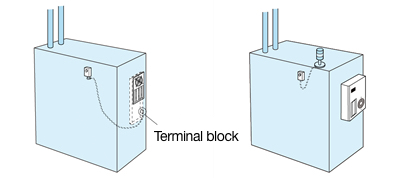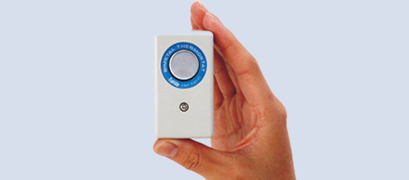 Compatible with automatic temperature control operation
This device is useful if you want turn the heat exchanger ON/OFF automatically by controlling the temperature when the temperature inside the panel is above or below a fixed temperature.
In addition, it can also be used as a low cost temperature sensor to monitor abnormally high temperatures inside the panel. 3 models with an operating temperature of 40 °C, 50 °C and 60 °C are offered in the lineup.
We're here to give you quick answers to your questions.