Environmental equipment
Features of high-performance mist collectors
Differences between a high-performance Apiste mist collector and a general mist collector
GME series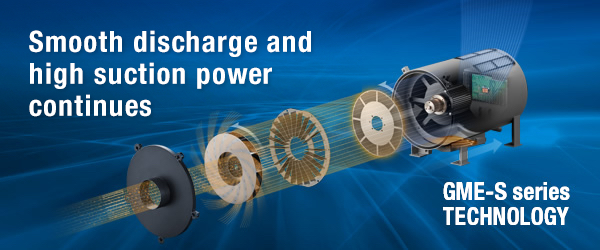 GME-S Series high-performance mist collectors deliver air in a horizontal direction to a positive pressure drain mechanism equipped with a drain discharge port. The system ejects trapped mist out of the drain discharge port more efficiently than negative Pressure drain mist collectors.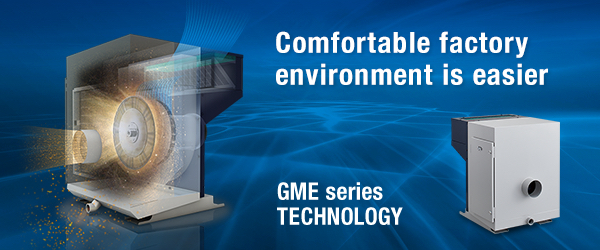 The Apiste GME Series of high-performance mist collectors feature an Impingement separation disc that achieves filter-less operation and drastically reduced maintenance needs.
What's more, the GME Series has an impressive collection rate over 99.4%.
The result is outstanding mist collection performance with less maintenance effort and for a longer period of time.
We're here to give you quick answers to your questions.