Non-freon-gas & Energy saving models
Non-freon-gas & Energy saving models TECHNOLOGY

HFC-alternative refrigerant with no fluorocarbonrelated costs
The PAU-GR Series uses HFC-alternative R1234yf refrigerant that is not subject to the Fluorocarbon Emissions Control Act and does not require recovery/destruction by designated companies or periodic inspections, completely eliminating fluorocarbon-related costs.

Improved energy savings with ultra-high energy efficiency and reduced heat exhaust
The PAU-GR Series utilizes ultra-high energy efficiency and reduced heat exhaust for improved energy savings.
In addition to significant reductions in electricity costs compared to conventional systems and overall systems, PAU-GR systems also reduce heat exhaust by 87% compared to conventional air conditioners.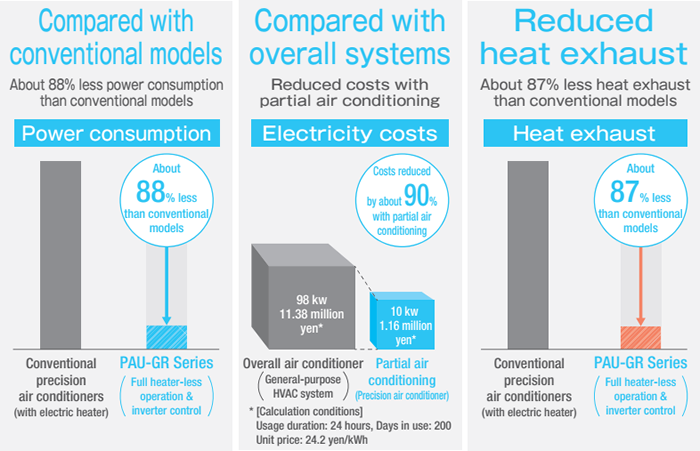 All-in-one system with 3 operation modes for a wide variety of applications
Three operation modes̶energy-saving mode, dry mode, and MAX heat mode̶meet a wide range of needs, including constant temperature and humidity control, cooling and dehumidification, and heating and humidification.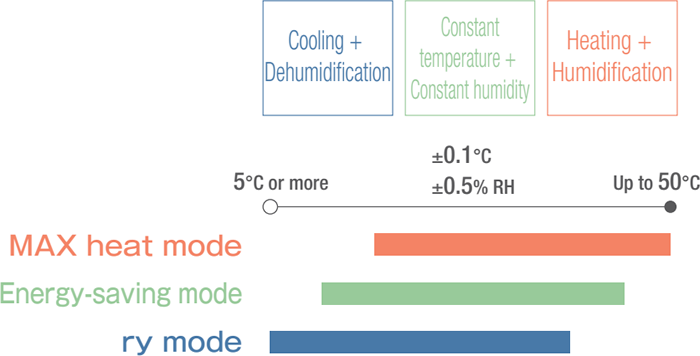 Visually easy-to-understand information
In addition to allowing users to quickly check the operation status, the intuitive icon display also makes it easy to see where an error has occurred and how to deal with it. This helps users quickly resolve problems and maintain productivity even if a problem does occur.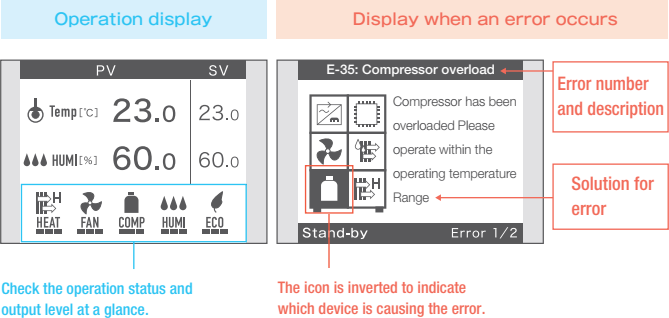 Simple centralized management for IoT compatibility
The built-in Ethernet communication functions (Modbus/TCP) make it easy to connect to a PLC, touch panel, or other control equipment using the TCP/IP protocol. Consolidating control of the precision air conditioner (TCU/ECU) makes monitoring current values, changing settings and managing problems, and handling other tasks easier than ever.