Temperature control equipment
Features of the oil chiller
VSC series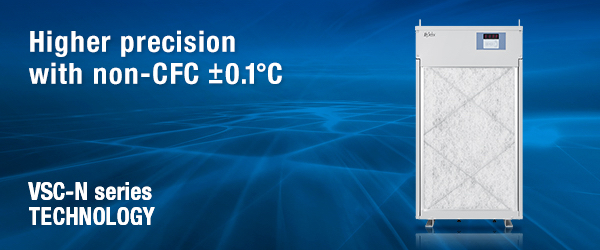 These are non-CFC oil chillers using the new R1234yf refrigerant and greatly reducing the chlorofluorocarbon management workload.
They are equipped with a heating valve for bypassing the hot gas to achieve a high oil temperature control precision of ±0.1 ℃.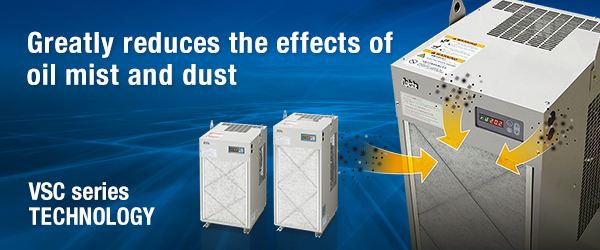 The speed of the fan motor is controlled according to the load, reducing the influence of oil mist and dust.
The intake of foreign substances that can cause malfunctions is kept low to achieve high reliability.
We're here to give you quick answers to your questions.